Like most ladies, I have an on/off relationship with Iro and Buba. My mum wore Iro and Buba a lot so I've always been familiar with it. We went through the Guinea brocade, Voile, Satin, Organza, Jacquard, Hollandaise Ankara and different fabrics. I, therefore, naturally viewed Iro and Buba through my mum's eyes and instinctively associated it with mums.
Iro and Buba has been around for a long time, it has lived through quite a number of decades! It has been dreaded, loved, respected and tweaked over and over again. It has survived styles and trends, Iro and Buba is legend 👊🏽.
Iro and Buba
Iro and Buba is an outfit traditionally worn by the Yoruba women of South/West Nigeria. The Iro and Buba consist of:
Iro: the large fabric wrapped around the body. The iro has a literal meaning ' the act of wrapping'.
the Buba; a voluminous blouse.
Ipele; (a shawl that goes around the waist)
Iborun: A shawl/Wrap usually hung on the shoulder.
gele; headgear or head tie.
A journey through decades
In the 50s and early 60s, Iro and Buba was made with cotton and Aso-oke, with the wrapper tied across the chest by some women. Aso-oke is a hand-loomed woven cotton cloth made and worn by the Yoruba people of Nigeria and was mainly worn for special occasions.
In later years, the Lace fabric became popular in Nigeria and iro and buba was not left out of the party 😁. The lace fabric was sometimes used to make the full attire or used for just the buba, whilst aso-oke or damask was used for the wrapper, gele and ipele.
The Iro and Buba later became embraced by non-Yorubas and was very popular before the influx of the western dressing.
Interestingly, the daring fashion of the swinging 60s also influenced Nigerian fashion. It was then that the Adire fabric became popular again, it also brought to life what is popularly known today as the "Oleku style". This meant the buba lengths grew shorter, and the wrapper lengths also grew shorter, the ipele and iborun were in some cases ditched giving a more modern look.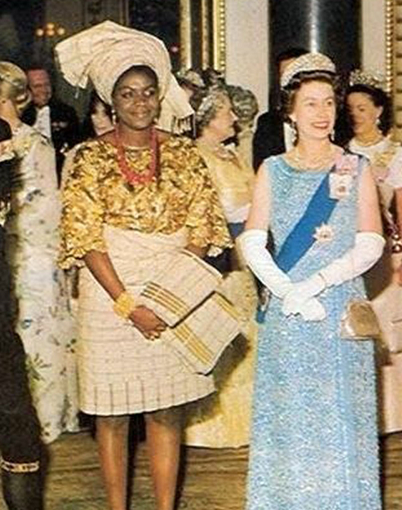 The 70s was the age of disco and its psychedelic dressing, Iro and Buba became an outfit for the older generation as young ladies embraced the bell-bottoms, flares mini-skirts and other eclectic styles of the 70s. Younger women would only be caught in it when forced to wear it for family occasions like weddings, funerals and for their traditional marriage.
The 80's was pretty much the same. Young Nigerian women had totally embraced western dressing and young ladies only wore Nigerian outfits for cultural purpose. Our beloved Iro and Buba stayed fighting though, as it remained a favourite with Nigerian mothers (God bless Nigerian mothers). It has survived different fabric trends, from Aso-oke to Damask, Brocade to Satin, Oraganza to Guipure, Jacquard to Hollandaise (Ankara) the Iro and Buba has seen it all.
Oleku
The late 90s and noughties witnessed a rejuvenation of the Iro and Buba, thanks to Tunde Kelani's 1997 movie 'Oleku'. The movie jerked the relegated attire back to life as the younger generation embraced the 'oleku' style. Oleku' is a Yoruba word which means 'too hot' though there are different interpretations to its meaning, oleku describes an alluring fashion style.
Designers like Ituen Basi even gave it more credence with her vibrant Oleku styles in the late noughties'. The previously shunned Iro and Buba outfit became a must-have in every young ladies wardrobe. By then, the Aso-Oke used for traditional weddings was also going through an incredible metamorphosis. The modern styles were eye-catching and attractive making the iro and buba even more popular with the younger generation.
Since then, the Iro and Buba has remained popular and has witnessed even more variations. After the Oleku frenzy came the knot/silk phase, followed by the Velvet wrapper trend and then the french lace trend. The Iro and Buba was now being made into stylish blouses whilst the wrapper was being tied in a fashionable knot.
Iro and buba has been transformed into a more sophisticated attire, the blouses are now fitted and the neckline now range from off-shoulder to sweet-heart neck, cowl neck, collared, boat even to a plunge-neck. The sleeves have also gone through their own transformation, the now smaller wrappers are tied with a satin fabric into a lovely bow.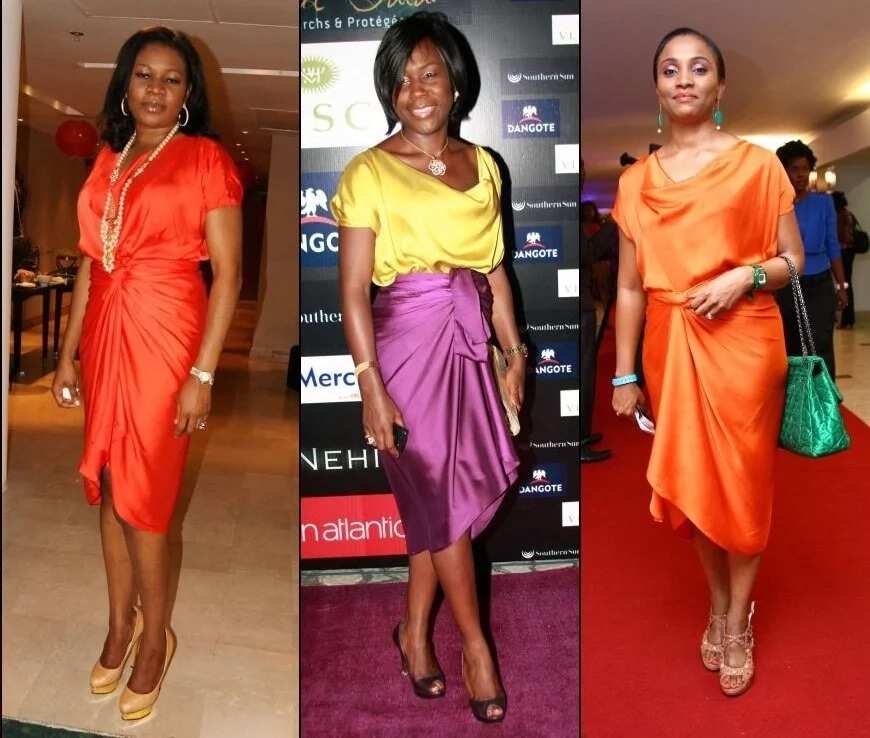 In 2012, the Iro and Buba got another major boost with Deola Sagoe's introduction of her 'Komole Collection" Komole which means to dance – is an occasion wear designed from a new innovation of Aso-oke. The designs were delicate, exquisite and original and quickly became a favourite amongst the Nigerian elite.
Komole set the stage for a major reinvention in the Aso-oke industry as Aso0oke makers tried to make similar designs. Though no one has been able to successfully nail the 'Deola Sagoe Komole' look, other aso-oke makers have come up with similar beautiful designs leaving brides spoilt for choice.
Though the Komole brought a new lease of life to the Iro and Buba, it remains an occasional wear. However, Nigerian designers keep churning out more fashionable and wearable Iro and Buba versions making this iconic attire even more appealing and embraced by the younger generation. It's sloppy nature as been redefined to more fitted blouses and wrappers, sometimes even skirts or dresses but still embracing the iconic iro and Buba look.
The Iro and Buba has mastered the disappearing act, it comes and goes with trend, but like the Phoenix, it keeps coming back. It has enjoyed aso-oke, damask, guipure, satin, organza, jacquard and even tasted silk, crepe, velvet, french lace! The iro and buba has been there and done it all.
I join Ituen Basi in declaring this Staple attire a National Treasure, all hail the Nigerian Iconic Iro and Buba.
Conclusion
My personal romance with Iro and buba has been a great one. I went from wearing mummy's Sunday best with my sister to play mummy, to being forced to wear mummy's iro and buba for family occasions, then excitedly wearing it for my traditional wedding to actually loving the new versions and looking forward to them. My relationship with Iro and buba is definitely on at the moment. 😊
Please share what Iro and buba means to you in the comments section.
Credits
Deola Sagoe (instaram)
Couture Tabik
Bimmms24
Temple Muse
Funke Adepoju
Yeside Laguda
Ituen Basi
You may also like;