Who is Kenneth Ize
Kenneth Ize is a Nigerian fashion designer who studied fashion design at the University of Applied Arts in Vienna. Ize founded his namesake brand at Lagos fashion week in 2013, before returning to Vienna to pursue a MA at the University of Fine Arts. The Label "Kenneth Ize" made its return for the Spring/Summer collection in 2016.
Kenneth was born in Lagos, Nigeria before later moving to Austria with his family. When Ize was a teenager he would help his mom select fabrics to have taken to tailors. Ize would also help with cutting the fabrics and helping to make the clothes. This is where Ize was exposed to talented local artisans who used century-old techniques to produce clothing.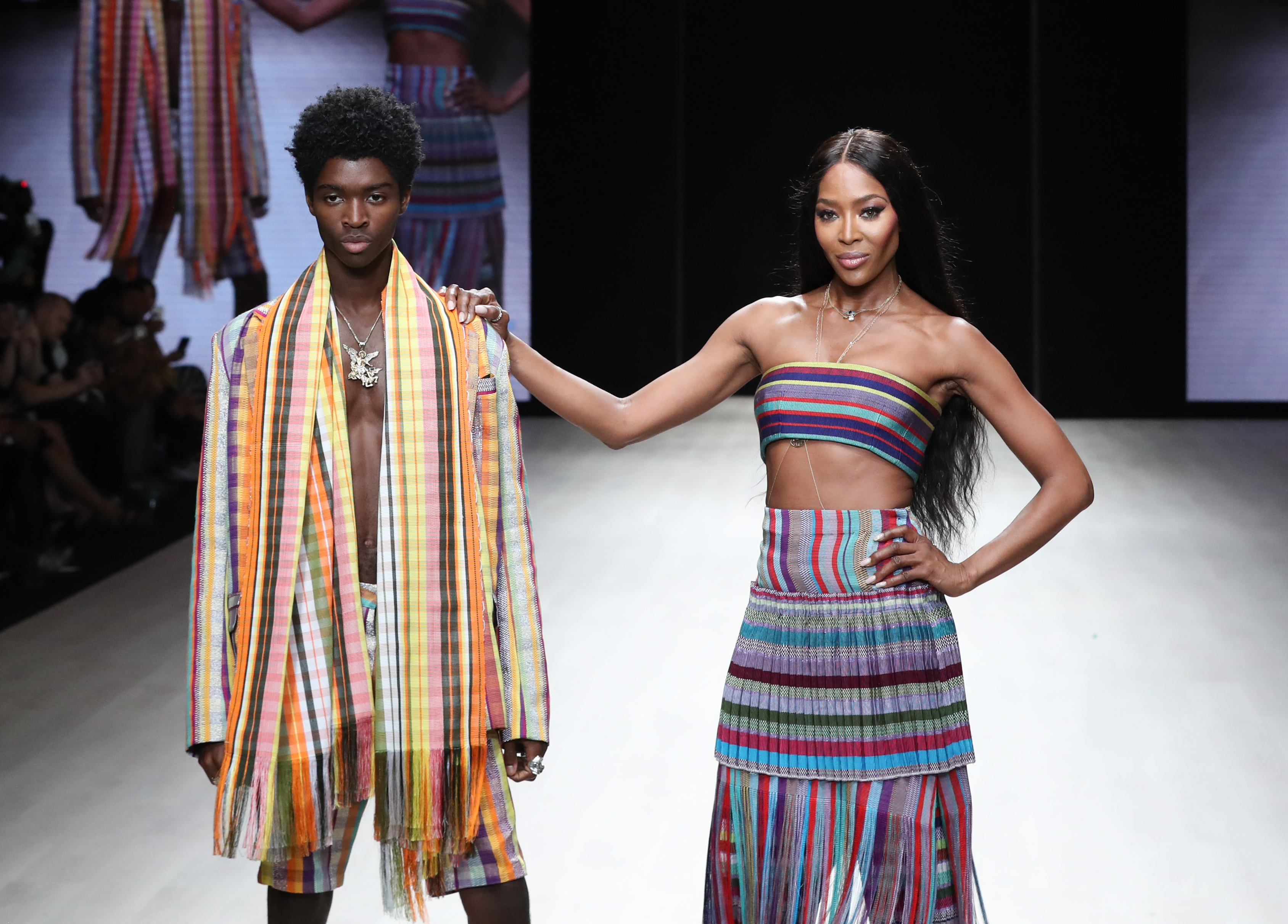 Ize originally started by producing exclusively menswear, before expanding to womenswear in mid-2019 because a wide majority of his customers were women who wore the clothes that he designed for men. This led to him becoming a finalist for the prestigious LVMH Prize in 2019 after his eye-catching show at Lagos fashion week gained global recognition. He came in second to South African designer Thebe Magugu.
Ize has gained further recognition after being on the official Paris Fashion Week calendar for Spring/Summer 2020, displaying his signature aso oke handwoven checks on everything from mini-skirts to trench coats. The collection features a deep inspiration from traditional Nigerian garments, particularly garments that his mother wore to church in Nigeria.
What inspires his fashion
"The thing that I want to say about my experience going to church is about the outfits that I saw, and the fashion shows that I experienced every Sunday," Ize told OODA Magazine
Ize drew inspiration from this when designing dresses that referred to traditional Nigerian garments while also taking inspiration from European silhouettes.
"After we moved to Vienna My Mom would always wear the African clothes that were very extravagant on Sundays, and then on Monday she's back to wearing denim and a hoodie to work." Within the collection, amongst the Beautiful Dresses inspired by African and European formal wear, were some workwear pieces made with the same colorful aso oke materials. Such as Carpenter pants which were fringed at the hem. This creates a mix between workwear and high fashion, one that we have seen on the rise in the last few seasons with the rise of new fashion brands such as A COLD WALL* by Samuel Ross, and Heron Preston by Heron Preston.
Ize works from his studio in Lagos, Nigeria. Where he supports local artisans and collaborates with artists in Kwara and Kogi state. Ize is working to preserve century-old techniques that are being lost through time.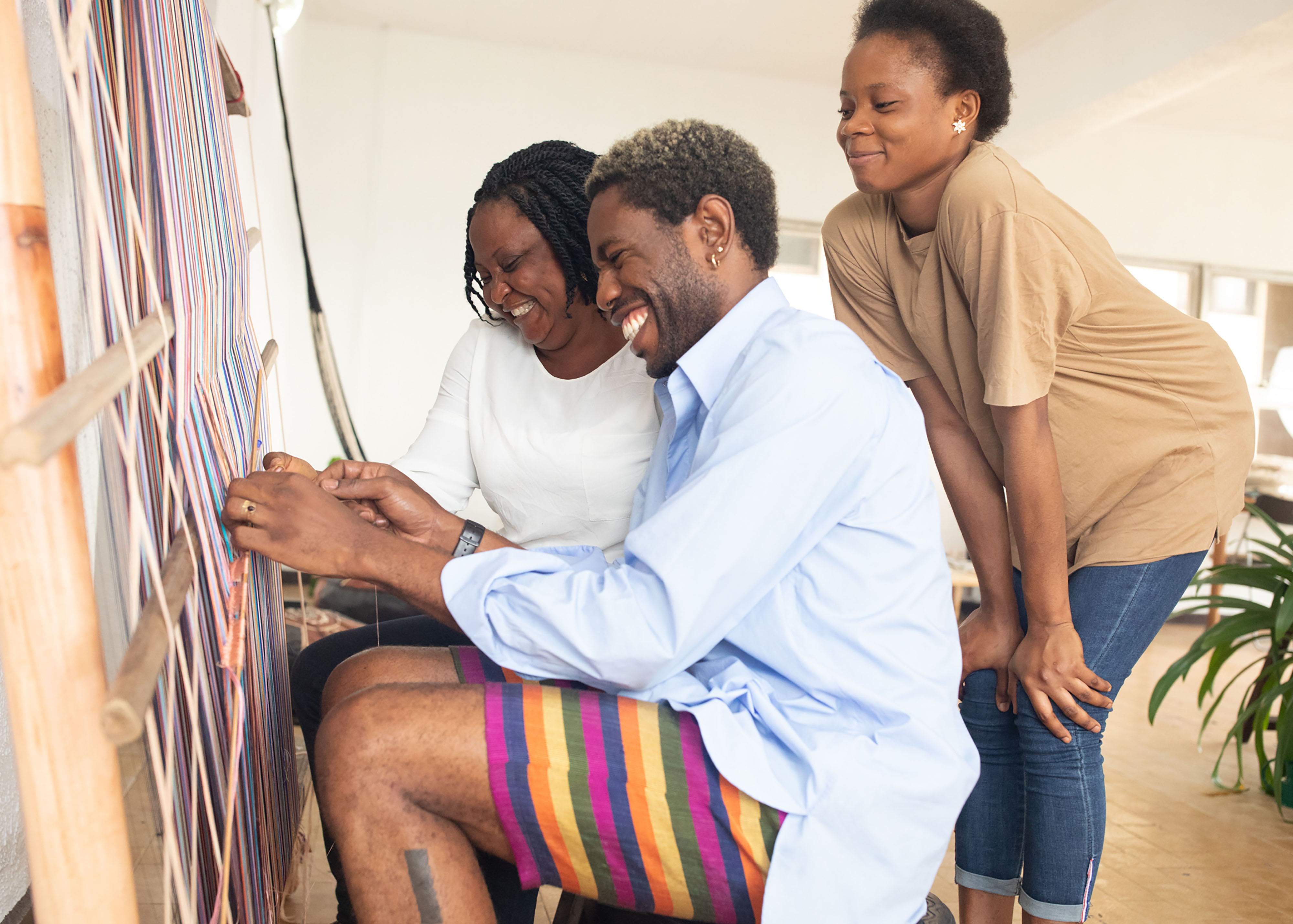 Kenneth Ize told Teen Vogue "Paris is the capital of fashion. [Many] Nigerians cannot travel outside the country, so it's not easy to actually show what you can do outside of our country. So for me, it was about having a conversation. I really wanted to make people jump into conversations that they might be thinking about [but] not speaking about yet." Kenneth's vision of showing the world what West-Africa can do sends a very powerful message. Creatives that leave Africa often neglect their past. Often not drawing inspiration from their culture and rather from a new one that they have become a part of.
This has led the world to forget that Africa has a rich and robust culture with plenty of references to be made, and techniques that can be used. Ize aims to change that. "We're reviving, reinterpreting and giving new context to artisan techniques that have given meaning to West African identity," Ize told The New York Times in May 2019. The reaction so far from the rest of the world is one of intrigue. Ize is showing the world that old techniques are not to be neglected but in fact, can be used in conjunction with new ones to create something very new and refreshing as has been done here.
What's next for the brand
The world is watching as Ize has recently been announced as the Creative Director of prestigious fashion house Karl Lagerfeld for a capsule collection in Spring/Summer 2021. Ize expressed that Lagerfeld has always been an inspiration to him. "The breadth of Karl's work has been very inspiring to me, and it's an honor to be working with his namesake Maison. Our vision is to combine Karl's Parisian-chic aesthetic with elements of traditional African artistry."
Conclusion
I am a huge supporter of Ize's respect for traditional techniques and artistry. Whilst designers Like Yohji Yamamoto have already been hard at work trying to preserve traditional Japanese fabric making and dyeing techniques, I think it is important that we have African designers who prioritize this as well. I hope that Kenneth Ize inspires a young Nigerian generation to embrace tradition with pride, rather than ignore it or try to cover it up.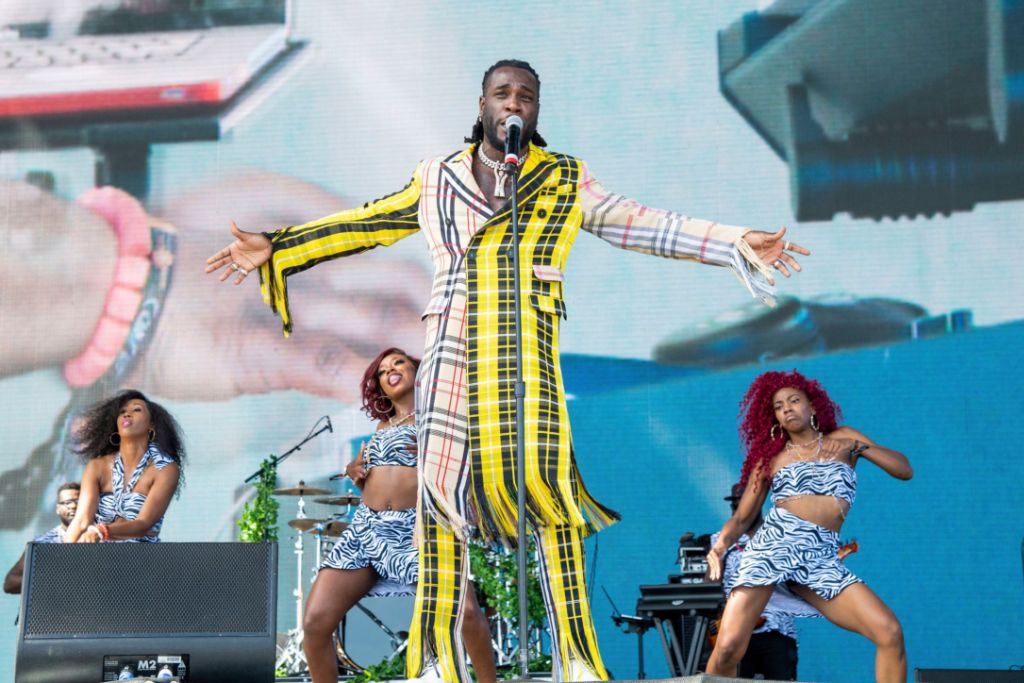 Othniel Jegede
You could also like;
Fashion – Nigerian brands I love.
Voll 4