It's summer y'll 😁. As we welcome the summer of 2020 I am delighted to tell you about the hottest fashion trends this summer. Like a lot of people, I was already thinking that we'll be locked indoors this summer due to the Covid -19 lock-down but thankfully that'll not be the case.
The pandemic had crippled almost all activities all over the world and most cities have been on lock-down. Gradually, the world is coming out it as nations have started easing the lockdown and life is slowly returning to normal. Summer may be lowkey this year, but summer is here and for fashion lovers even though most people have cancelled their holiday plans, we still have to move around. So whether it's a quick dash to the grocery store, or a picnic in the park with your family or even a Zoom party it should be done in style. 👧🏽
I read that the high streets were quite busy on Monday the 15th, I see you all couldn't wait to hit the stores, anyway, here are the summer trends of 2020.
Trends are dictated by the fashion houses and in recent times by fashion influencers and celebrities. Thankfully this years trends are very realistic and wearable. I know not everyone follows trends, but for those who do, here it is;
Neon
I enjoy a pop of colour every now and then, Neon was very big in the (early 2000s) as a matter of fact it was also popular in the 70s. I think its a colour that pops in and out time after time. It's back 😊
Short suit/Tailored suit
I love short suits, I love tailored looks as a whole. There's something about smart, well-cut clothing, it generally gets people's attention. It's a winner any day any time. 💯
Blank/ethereal
I love this fashion, it's easy, it's fresh and could be whimsical. I can wear this all day, so comfortable.
Waistcoats
Waist coats look very cool if worn right.
Cut out
Cut outs are always so cute, do they ever really go out?!
Trench
What would we do without the trench! The trench is a wonderful gift given us by Burberry fashion house, it's a gift that keeps giving as it never goes out of style especially as it has been spiced up this season with different colours, and glossy finishes etc. I still prefer my classic trench though 🤠.
Blue/denim
What would we do without denim really! It always works 😁. You can rock it distressed, dungarees, denim on denim ✋🏽I'm in for it all.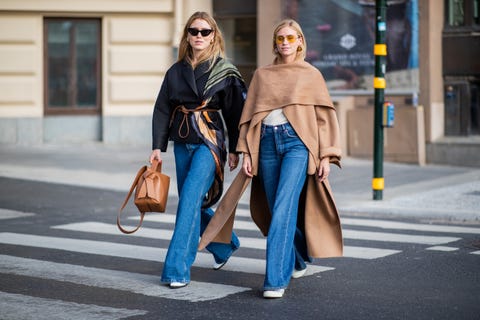 Tropical
Bring out the tropical prints, but you know tropical doesn't have to be green right? Of-course you do 😎 . Come on now, let's rock the florals …
Sheer/little to the imagination
Where are our sexy ladies 😉? This is for those of us that like a little peep show, it's your season, give a sneak peek all you want ladies 😁
Shirts
All shirt lovers it's your season, Shirts were paired with everything you can imagine on most runways. So get your shirts, shirt dresses, and all what not shirts out let's shirt away 🙈.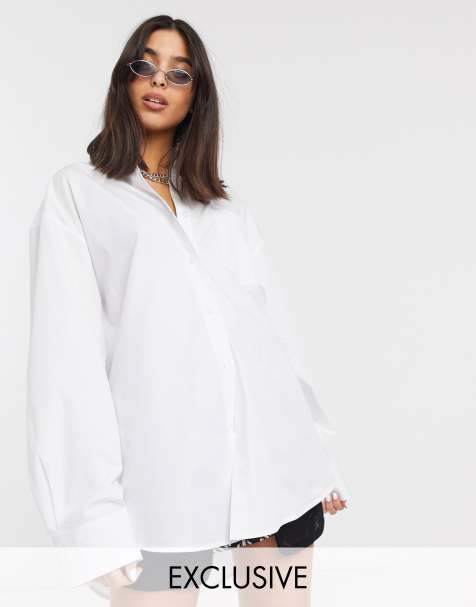 Puffy/exaggerated sleeves
Broderie anglais
There's something very classy and Girly about embroidery. The lace cut is always so delicate and beautiful. I love this fabri and would rock it any time any day. 😎
Bermudas
The Bermuda shorts is another style that visits every now and then, I don't think it ever really goes but you get seasons where people are more into short shorts if you get what I mean. The Bermudas are in this summer 😃.
Shoes and Accessories
Chunky Chains
Bucket style bags
Square Toe Strappy Sandals
Pearls
Who doesn't like pearls? 😍


And in case you spot someone with just one earring, they probably didn't lose it or forget it at home! Oh yes, it's fashion 😃😃.
Single Earing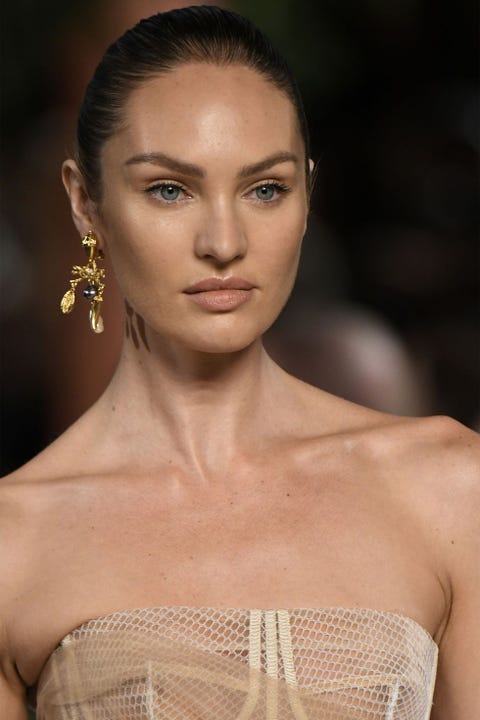 Hope you enjoyed it. Don't forget you dictate your own fashion, whatever makes you feel good, rock it 😉.
Aunty Lulu.